A year ago, I chose ten sites and services to watch in 2009. Of those ten–TV.com, Qik, Boxee, Loopt, Blip.fm, Power.com, Tweetag, Hi5, Tripit, and BlackBerry AppWorld–only Boxee and (to a lesser extent) Blip.fm became well-known names in the past 12 months.
According to Web-analytics company Alexia, though, Tripit and Qik saw significant growth in 2009, and Qik's time in the sun may still be coming. Truth is, the past 12 months were a tough time for any new site or service to find its legs–just staying alive was doing pretty good.
So I'll give myself a score of 20 percent for last year. But this year will be different–I've gone for some safer bets this time. My picks for 2010 include Websites, Web services, and mobile sites; since so many sites and services now run on desktops and on mobile platforms, it seems pointless to make a distinction. I did not, however, select any mobile apps, which I still consider a different category. With that in mind, here are the sites and services that I think have a decent shot of leaping into the limelight during 2010.
1. Fancast Xfinity TV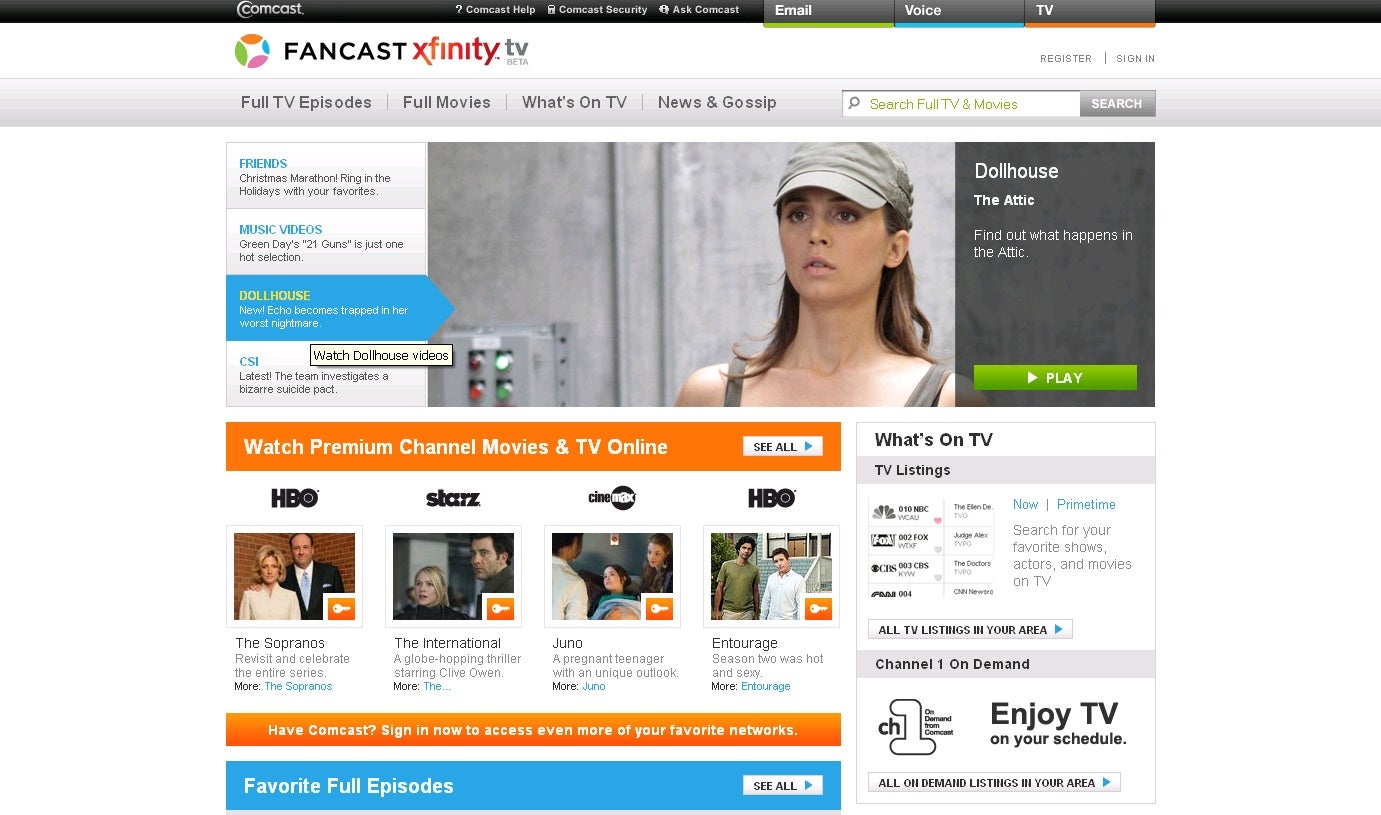 After a long period of talking about it, Comcast has finally released a Web-based version of its cable TV programming. With its new service, Fancast Xfinity TV, you can watch your cable shows on your PC, on demand. The service rolled out to two high-end package groups last week, and right now offers about 2000 hours of TV and movie programming. I expect the service to extend to subscribers of less-expensive cable packages next year, and to add progressively more content.
For Canadians: Rogers On Demand launches online service for existing cable suscribers
I've been waiting for Comcast to get its game on with this product, simply because the company is well positioned with content owners (studios and the like) to put out a lot of Web video–all searchable and on demand. Fancast Xfinity TV could evolve into the place on the Web where you have the best chance of finding something to watch when you don't know exactly what you want to watch.
Early tests of the new service show a dearth of searchable content (Comcast had to get permission from each and every content partner to include their shows in the service), and that it's a little tough to use, but I expect those problems to go away — the first one quickly, the second one gradually.
2. Bing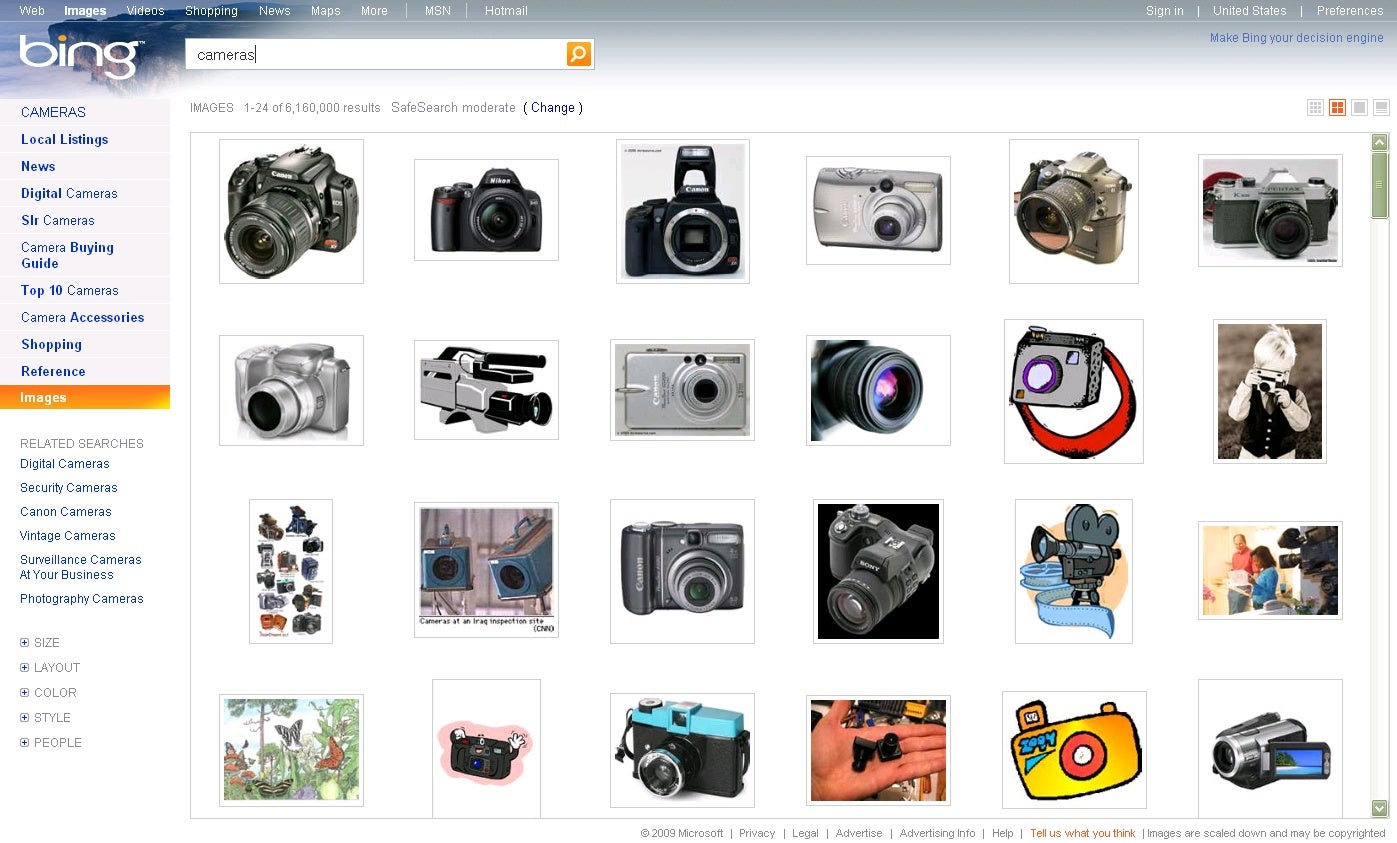 When Bing appeared in mid-2009, many people were skeptical. We wondered if Microsoft had the vision and talent to take on Google. The Google approach to search had, for most people, become the de facto standard, and had gone pretty much unquestioned. But Bing has proved itself by reworking many aspects of search, offering image search and viewing, adding the ability to search Twitter tweets, and even integrating search results from semantic search engine Wolfram Alpha.
After Bing's release the site quickly captured a sizable share of Web searches, becoming a legitimate competitor to Google. Though Google is still far ahead with better than 70 percent of all searches, Bing's share continues to rise: Today, Bing gets about 10 percent of Web searches.
I believe Bing's star is still rising. This year, look for Bing to make a serious run at Google in Web search. Remember, too, that Microsoft Office 2010 will be offering Web-based components at Windows Live, which will draw a lot of users–and many of them will be doing searches.
3. Android Market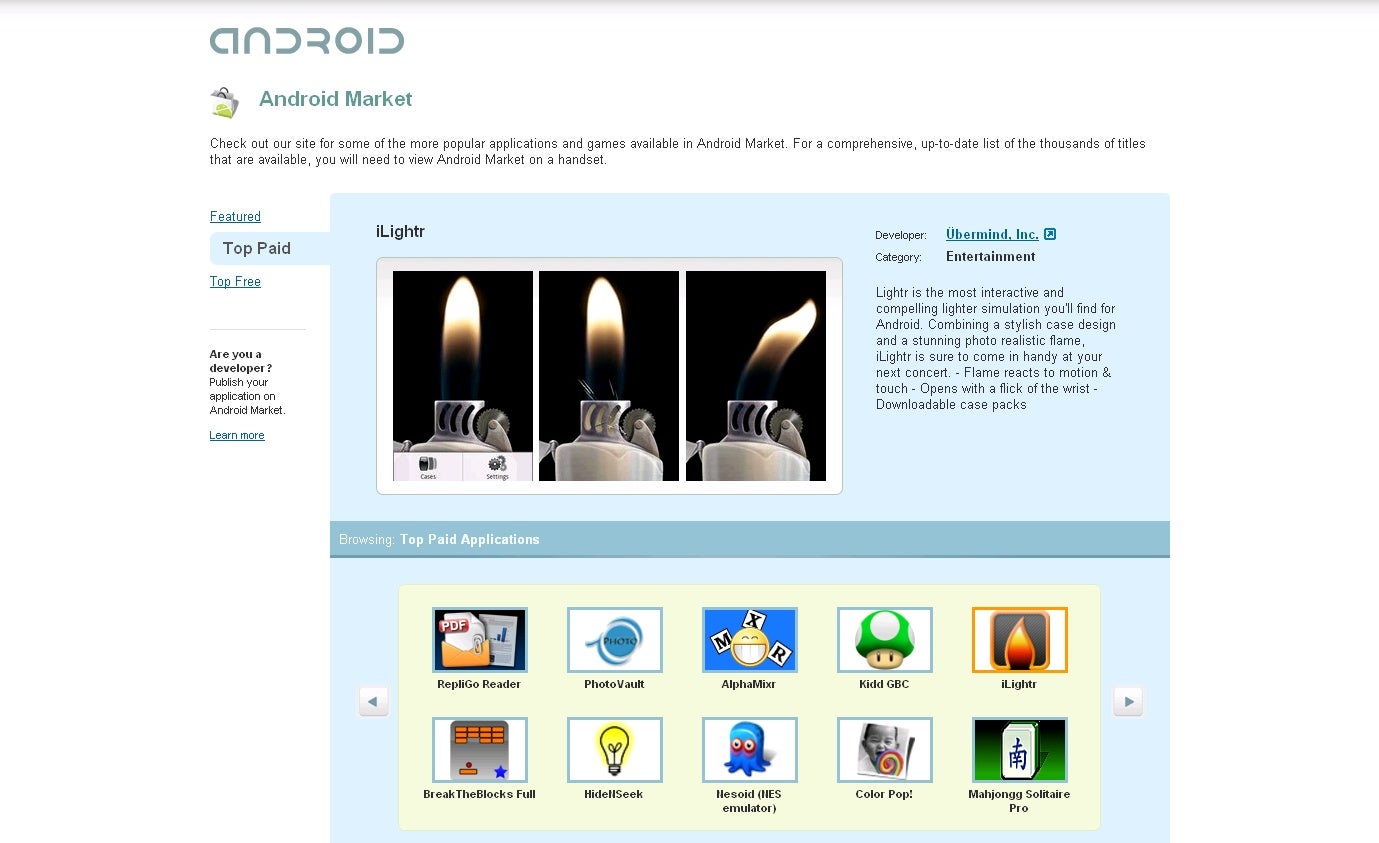 Today you'll find the Android operating system inside only 3.5 percent of smartphones worldwide. But Gartner says that Android will be the second most popular smartphone OS in the world by 2012, behind the iPhone OS. Though only 10 Android phones saw release in 2009, CCS Insight says that about 50 new Android phones will appear in 2010. Judging by the excitement among phone makers and app developers over Android, even those projections might prove conservative. And the excitement will spread to consumers within the next year.
All of that adds up to one thing: a whole lot of people looking for a whole lot of apps for their Android phones. For the most part they'll get their apps at the Android Market. The Market currently provides only about 20,000 apps, far less than the iPhone store's 85,000 offerings, but that too will change, fast.
4. Grooveshark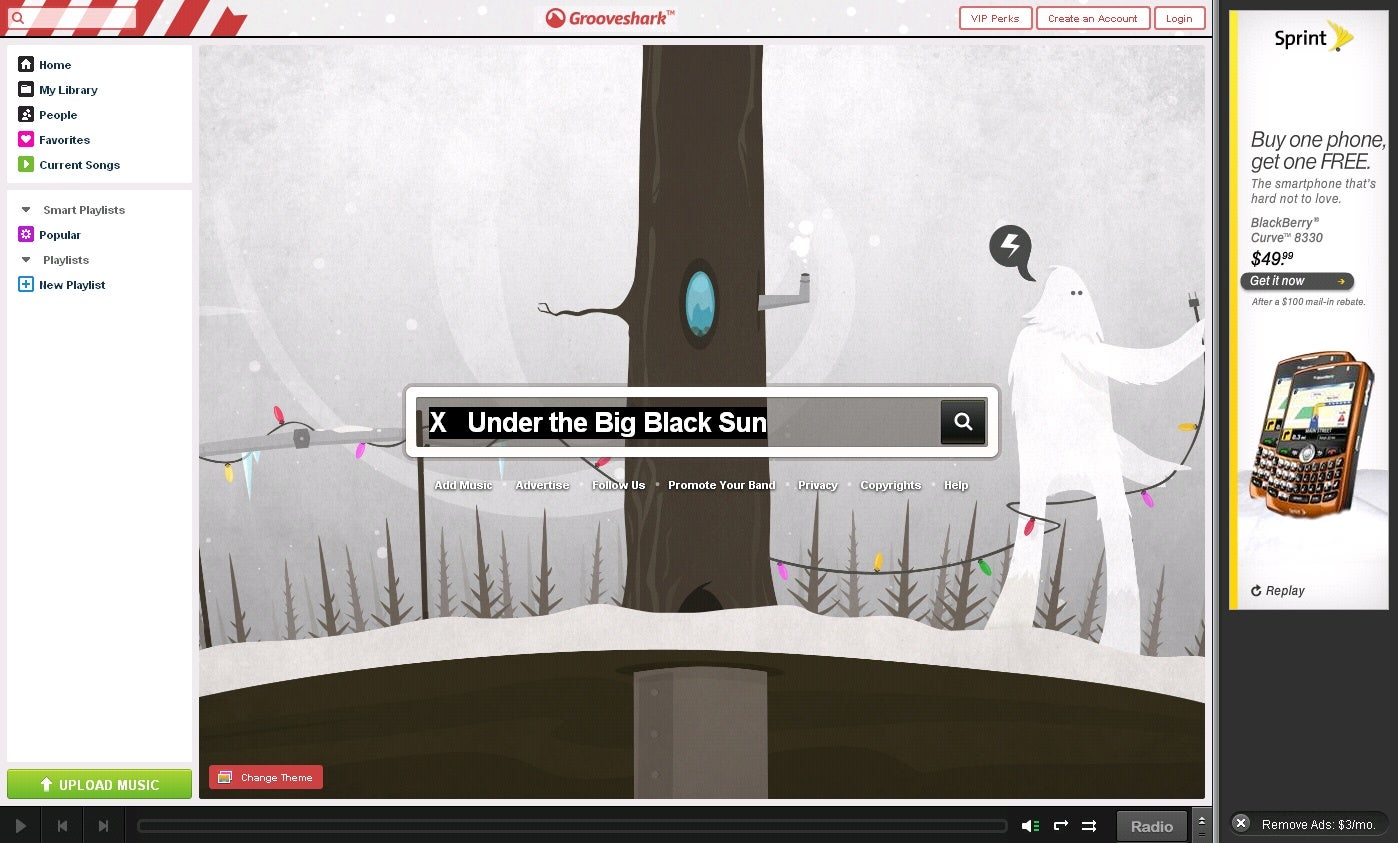 If Grooveshark's growth over the past two quarters is any indication of its trajectory in the new year, 2010 should be a groovy time for the young music site. What's the hook? You can go to Grooveshark and play, for free and in reasonably high fidelity, pretty much any song you can think to search for. In addition to making your own playlists, you can network with other Grooveshark members and learn about new music from people you consider (or come to consider) "taste makers." You can upload your own music to share with other listeners, and when somebody else buys a song that you've uploaded, you get credited.
Too good to be true? At first Grooveshark's business model sounded fishy to me–it seemed like blood in the water for the sharks who work in the legal departments of the record labels. (How many fish gags can I fit in here?) But Grooveshark offers some tempting bait for the labels, too: If you hear a stream you like, you can easily buy it from iTunes or Amazon in higher sound quality than that of the free streaming song (labels profit). And in theory, the social networking aspect of Grooveshark keeps the conversation about music going, and promotes more song sales (labels profit).
The wild card for Grooveshark this year will be the much-hyped Europe-only music site Spotify. Offering roughly the same service as Grooveshark (but with more music and more members), Spotify is now figuring out how to launch in the United States without getting sued back across the pond by the U.S. labels. (The music industry is extra-sensitive about the U.S. market, because that's where the labels make most of their money.) If Spotify debuts, intact, in the United States, Grooveshark may remain a small fish. But I believe that the U.S. version of Spotify will have been so compromised by the lawyers that music lovers will stay away in droves.
5. Google Voice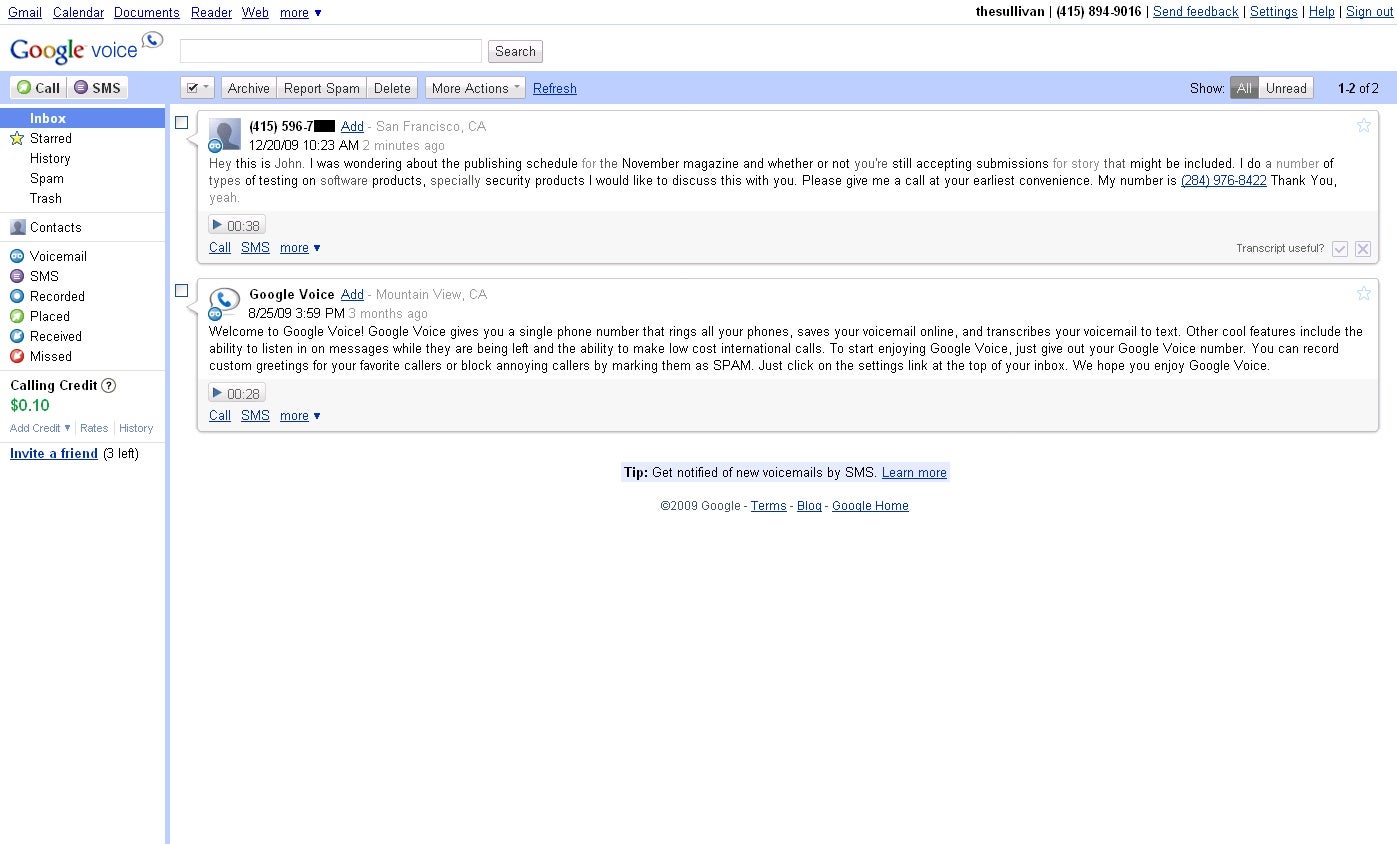 Google Voice kicked up a lot of controversy in 2009 after Apple rejected the Google Voice iPhone app for inclusion in its App Store. Apple–or more likely, its business partner AT&T–had good reason for balking, because Google Voice is poised to shake up the business of selling voice communications. Google Voice unifies your various phones under one number, and manages all aspects of your voice communications. But the part that will eventually make Google Voice a household name is its free or cheap long-distance calling.
The stars are aligning for Google Voice. Google recently purchased Gizmo5, a VoIP service provider that allows users to make free or inexpensive VoIP calls from their mobile phones. And the software might just run on a mobile phone whose insides are all Google: The Nexus One is unlocked, so it can work on any cellular network, but it will use VoIP whenever possible. Instead of a carrier subsidizing the cost, Google could subsidize it in exchange for the right to display ads on the device. Consumers would then have an alternative to signing an expensive two-year contract with one of the four major U.S. wireless service providers.
This is all speculation right now, but such a result is just the kind of total market disruption that Google seeks, and is good at. Google is obviously developing and acquiring technology for entry into the voice business; it only remains to be seen how dramatic Google's entrance will be. Regardless, Google Voice will be the engine powering it.
6. Justin.tv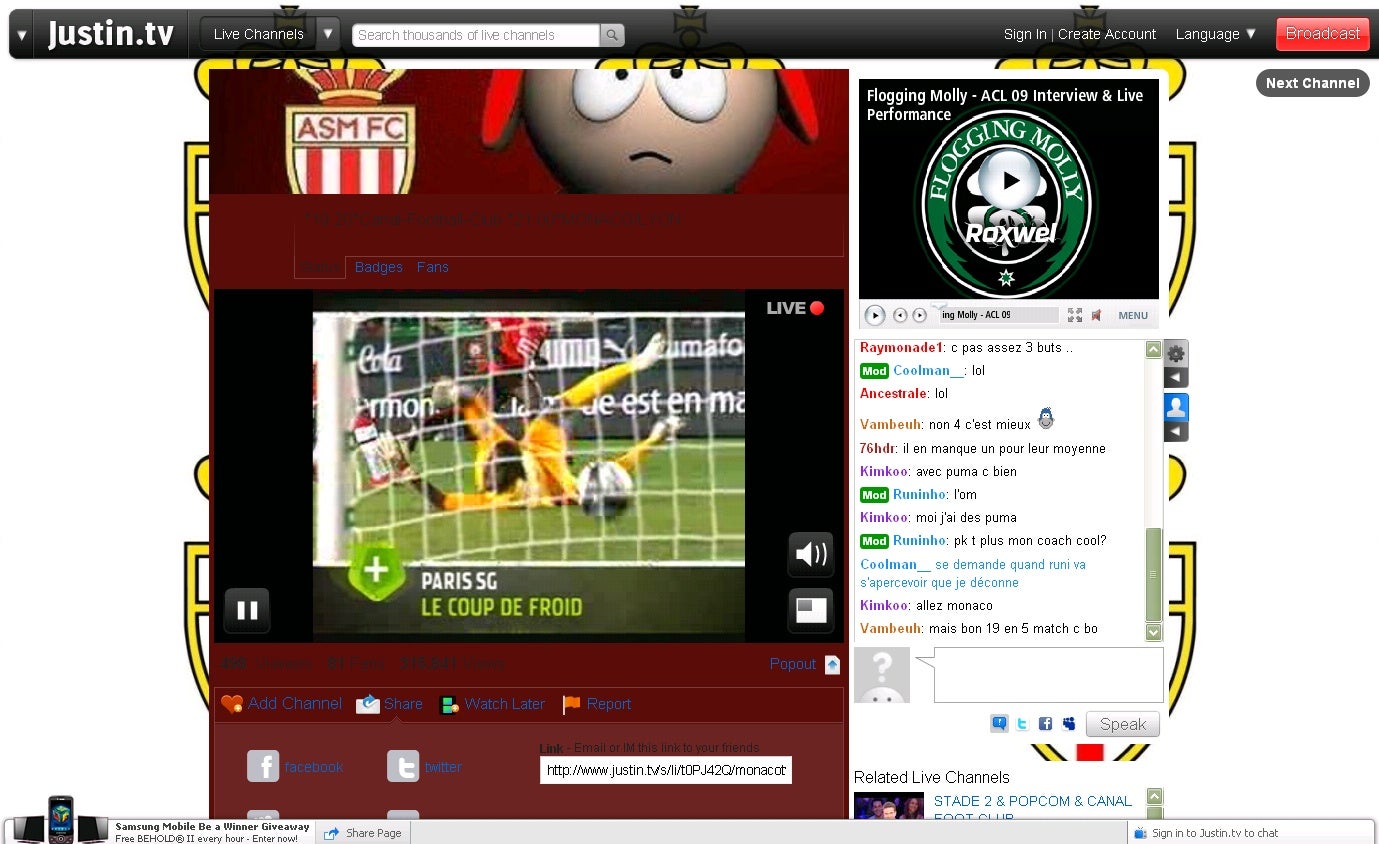 I've heard the argument that the next big deal on the Web will be live video (not the stale old recorded stuff on YouTube) shot by connected mobile devices from the center of the action. At Justin.tv you can find live video streams of all kinds, each being captured in real time by a Justin.tv member with a video camera. Similar sites like UStream and Qik let you stream video directly to the sites from a smartphone. The idea of people turning away from recorded video in favor of live stuff seems a little future tense to me, but I think it may happen, especially as wireless networks get faster.
I didn't understand the immediate cool factor of Justin.tv until a couple of weekends ago, when I went to the site to watch a live sporting event that wasn't broadcast on local TV. Somebody on the other side of the country was streaming it directly from their cable TV to Justin.tv, and in high definition. The site even puts a chat window right next to the video so that you can talk trash about the game with other fans while you watch. I watched and chatted for about 3 hours that day, and I had a blast.
Judging by the numbers of people watching with me that day, and the thousands more watching other streams, I think Justin.tv will have a big 2010. Of course content owners aren't any too happy about Justin users streaming premium content live on the internet. The feds recently held a hearing on the subject. And Justin is now working with content owners (like Fox) to assuage concerns, but some have observed that Justin isn't falling all over itself to ban such live TV streams. Whether or not Justin is forced into such a ban will say a lot about the site's future.
7. Clicker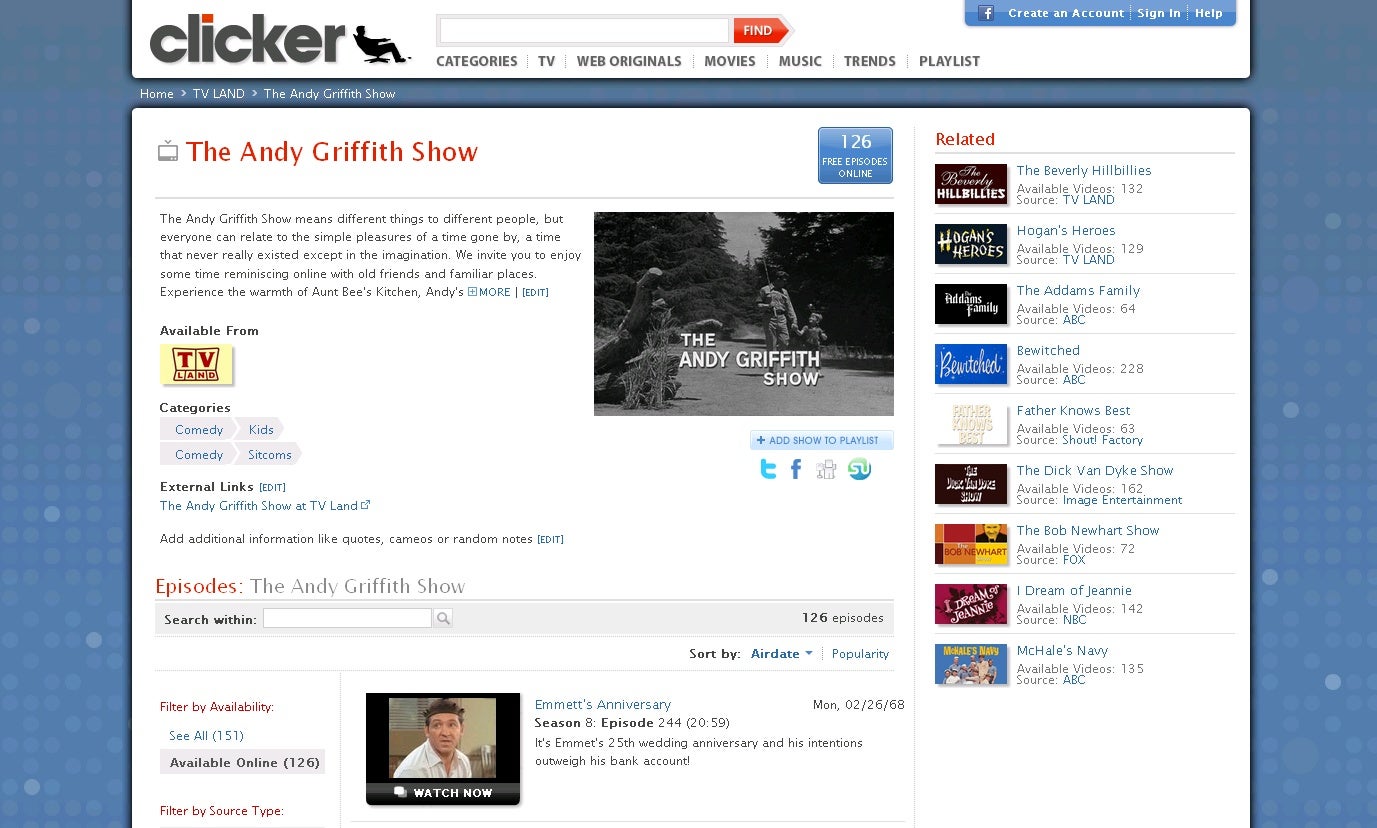 Let's face it, online video is a mess. For a long time, the Web had a dearth of premium TV shows and movies to choose from. These days, video is moving online in a big way: Soon we'll have a critical mass of content, equal parts current and popular video, and the long-tail stuff that we want to be able to search for and find when we think of it. The problem is, all of this video is spread out over a billion places on the Web, much of it hard to locate.
Users need a good central directory to bring it all together, and Clicker does the best job I've seen of offering exactly that. The site finds the locations of the video you want to watch, and links you directly to it.
The reach of Clicker's search is impressive. The site has links to current and popular videos at sites like Hulu and TV.com, but you can find less-mainstream stuff, too. I punched in "Andy Griffith," and Clicker found 125 episodes (in high quality, not YouTube) from around the Web. Lots of people will discover this site in 2010.
8. Yammer
Yammer is a Twitter for workgroups. It looks and acts just like Twitter, but instead of asking you "What's happening?" it asks you "What are you working on?" By now the Twitter paradigm has settled into everyone's consciousness and we're comfortable with it. Yammer takes the public, fun-loving, gossipy microblogging concept and puts it to work in a private setting, which seems to give the Twitter model a sense of purpose. The basic service is free.
The editors here at PCWorld–whether we're working at home, at an event, or in the office–use Yammer as our main channel of communication during the day. We use it to tell one another what we're working on, to discuss tech issues, to comment on what the coffee tastes like today, and lots of other things. In a short period of time, we've gotten used to it, and we depend on it. I suspect a lot of other businesses are doing the same thing, or will be during 2010.
9. Wikitravel.org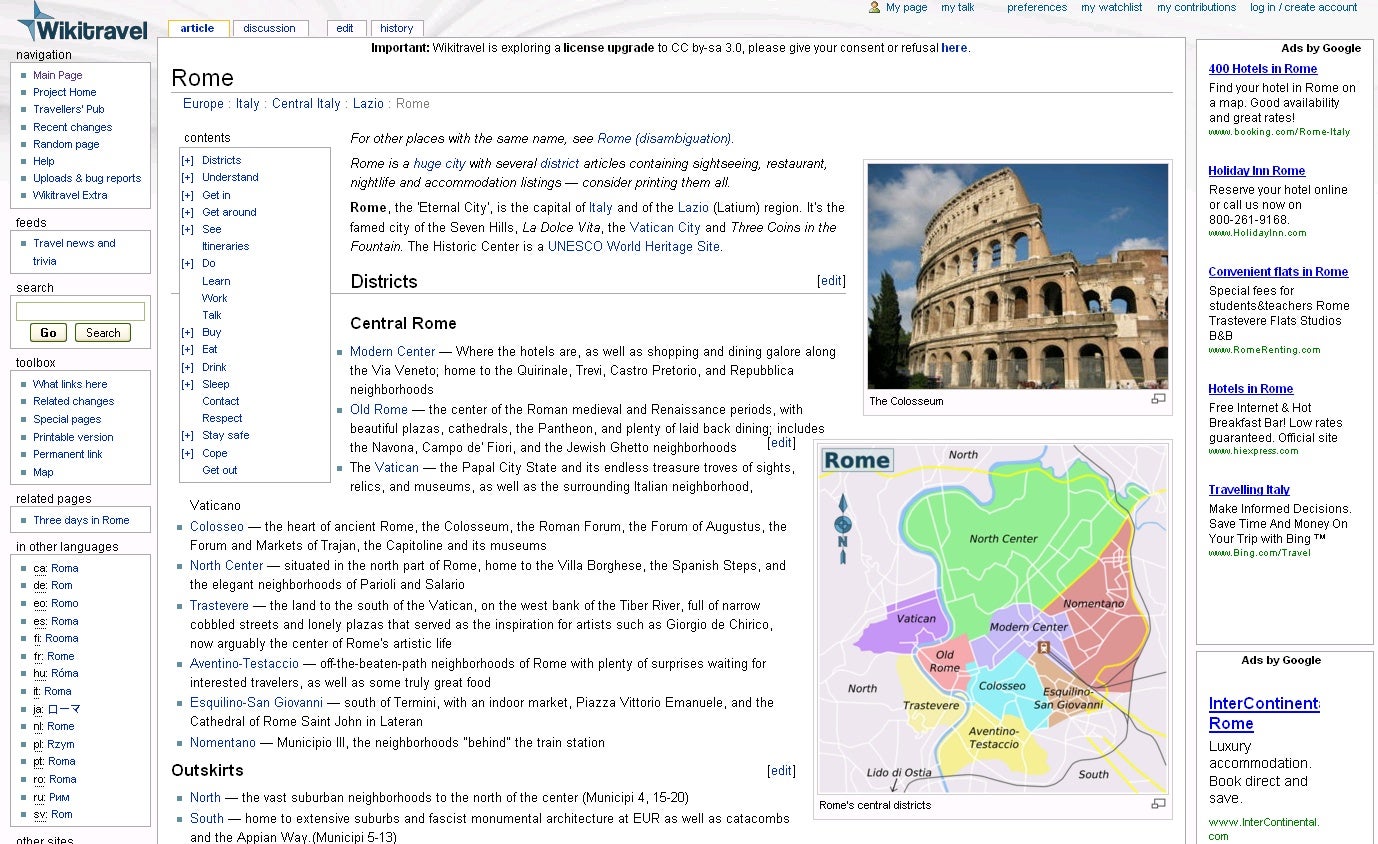 When I journey to new places, I want to have as much accurate information about my destination as possible before I set foot on the plane–no surprises, please. Inspired by Wikipedia, Wikitravel offers mountains of information about places around the globe, and includes recommendations on sites to see and things to do when you get there. Wikitravel is a cool take on crowd-sourcing: All of the content is written (and edited) by people who have really been there, and who know what they're talking about.
People have become very familiar with the wiki-style "wisdom of the crowd" concept, and, I believe, comfortable with wikis' means of expunging faulty or unclear information. Why does this self-regulating system work? The truth is, people on the Web love to call out and correct things they see that aren't accurate. They may do this for their own egos–who knows?–but the end result is clean, reliable information.
10. Postabon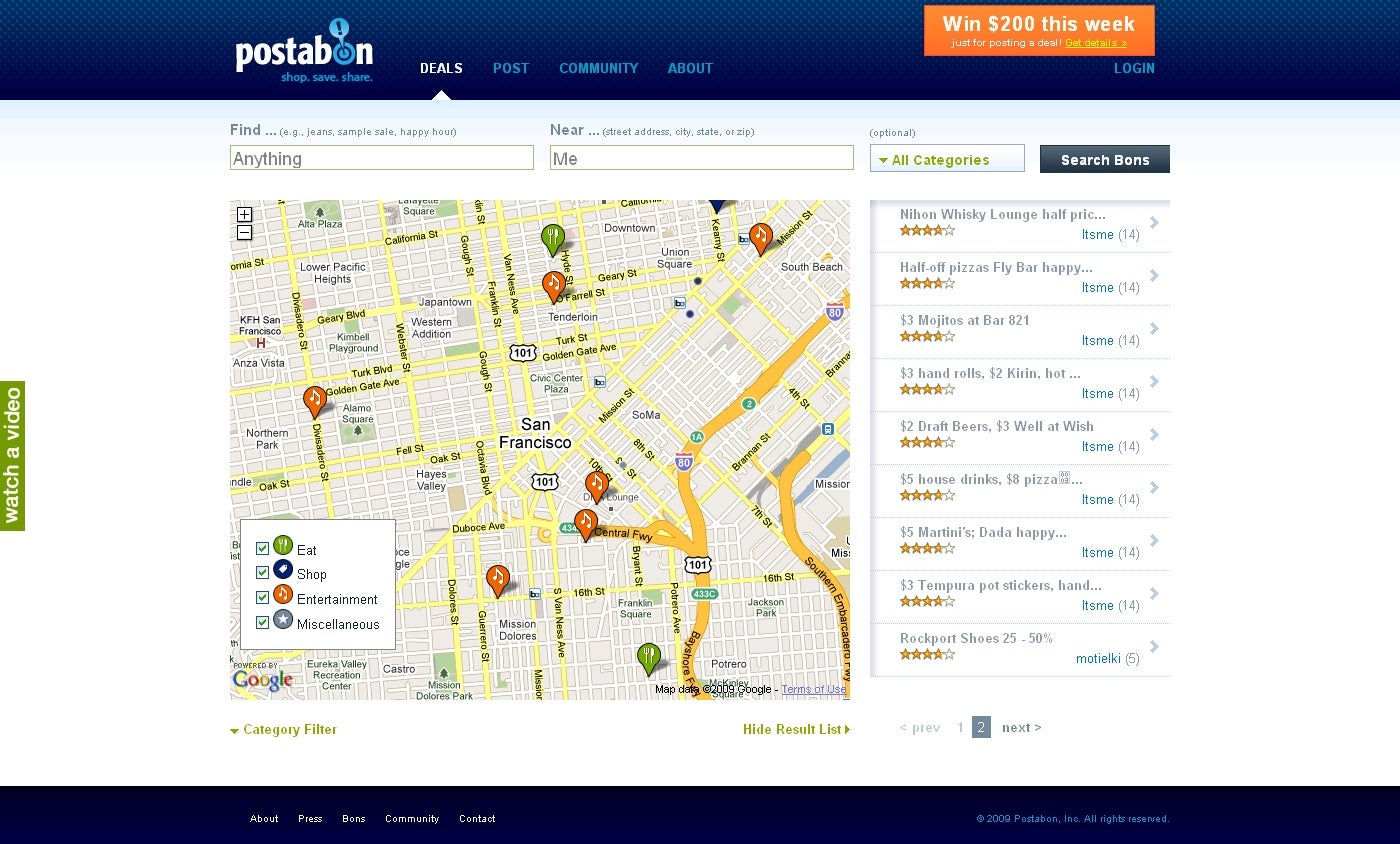 Team shopping. Social shopping. Cool concept. Postabon is the home base of a community of shoppers who post deals of many kinds that they've seen around town. On Postabon, these posts are called "Bons." Ace deal hunters who post a lot of Bons are awarded "karma," and recognized for their greatness on the site. Deal hunters like this kind of thing.
Whether you are running the site on your home PC or on a mobile device (or as an iPhone app), Bons show up on a map of your immediate area (Postabon automatically detects your approximate location). Of course, you'll see a few different types of Bons (food and drink deals, shopping deals, and so on), and you can choose which types show up on your map.
Finding deals feels good, and it's fun. Postabon provides a sensible way to make it a team sport. The service is available only in New York right now, but it's doing very well there, and I expect it to roll out to other cities quickly during 2010.
Honorable Mentions
Google Wave is an awesome product, and it may change Web communication as we know it, but not in 2010. Also keep your eye on Measy, which helps you pick the right tech product by asking you questions, as well as Seesmic, which streamlines your social media.
I encourage you to check out any of these sites that might fill a need for you. All are well thought-out and well designed. And be sure to check in this time next year to see if I'm doing victory laps or crying in my eggnog. I'm hoping that I can at least improve on my two-for-ten performance from last year.
Source: PCworld.com